Kerbal Space Program[1] is a space flight simulation video game compatible with Windows, MacOS X, Linux, PlayStation 4 and Xbox One.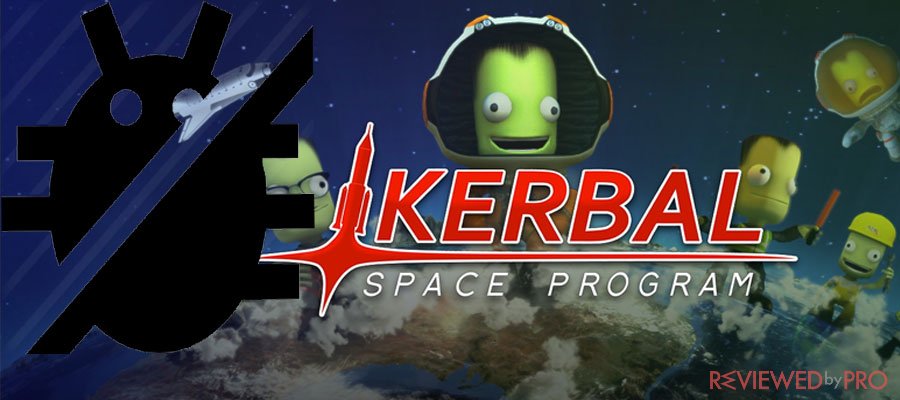 The game is developed by Squad[2], a Mexican Video Game Developer headquartered in Mexico City. Kerbal Space Program is the most popular game developed by this company.
Kerbal Space Program allows users to create and manage their own space program, including build and fly spacecraft, try to help the green humanoid aliens known as Kerbals to fulfill their goals.
In Kerbal Space Program game users must build a space-worthy craft, capable of flying its crew out into space, without killing them.
Players have been concerned about their privacy
In many discussion groups around the internet, there are concerns that the latest release of Kerbal Space Program is sending private user data back to SQUAD/T2 without advising the user. In addition, many users have demanded refund comparing Kerbal Space Program to spyware, other players claim that this is an attack by bots and conspiracy theorists.
According to the Kerbal Space Program's new EULA (End-user license agreement) [3], the Kerbal Space Program game collects information that may include user personal data such as names, e-mail addresses, phone numbers, photos, mailing addresses, geolocation, or payment information. In addition, the company might collect other sensitive data such as age, gender, date of birth, zip code, hardware configuration, console ID, software products played, survey data, purchases, IP addresses, and the system users have played on. The information might be combined with the personal information and across other computers or devices. It also notes that by installing and using the software, users consent to the information collection and usage terms set forth in this section and licensor's Privacy Policy, including the transfer of personal information and other data.
However, the RedShell FAQ section says that all the data the company collect is only the user's and it is only been used for attribution.
We do not aggregate, distribute, or sell ANY data.[4]
Do Kerbal Space Program players need to worry about privacy?
The company claims that they do not collect any "personal information" about Kerbal Space Program players, and they only collect and store information about their browsers/computers for purposes of attribution.
Even though some users claim that Kerbal Space Program is a spyware, thus according to the new EULA it can monitor and collect players' data, others say that there is nothing to worry about and encourage users to enjoy playing the game.
If you are not sure which Internet security software or antivirus application to choose, make sure to check out our security page and choose an application that fits your needs! Our security team at Reviewed by Pro constantly tries new products in order to provide you with up-to-date information and reviews of the latest Internet security and antivirus applications not just for your Windows PC, but also for your Mac and Android devices.
About the author
References