Get Kaspersky for the better price!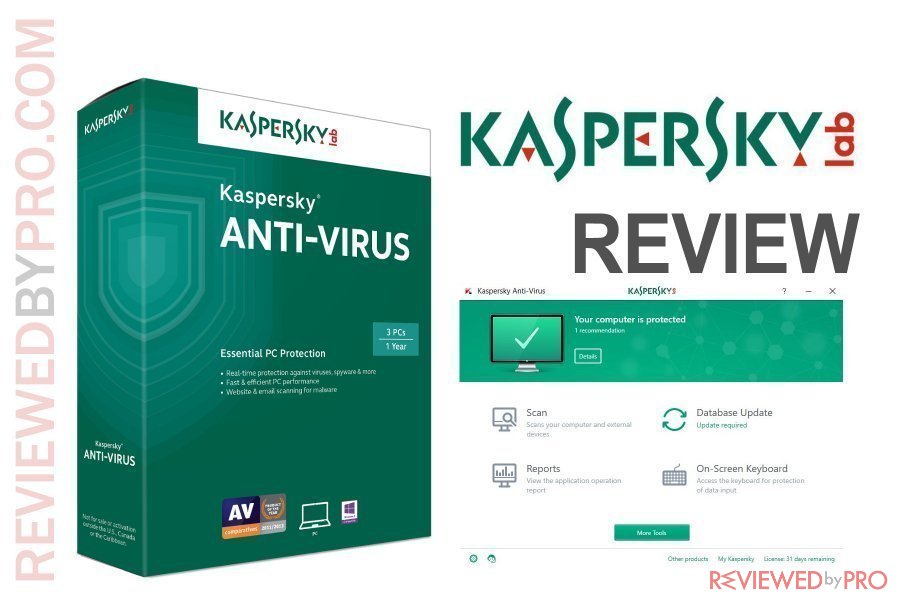 All antivirus applications from Kaspersky use the same detection and scanning technology. Kaspersky combines digital-signature matching engine with heuristic monitoring in order to detect both, known and previously unseen malicious icons. All suspicious items are sent to cloud-based Kaspersky Security Network for further investigation.
One thing we found out is that Kaspersky Anti-Virus still has a very strong real-time protection[2]. A test has been conducted including thousands of virus samples and it is safe to say that Kaspersky Anti-Virus real-time protection scored nearly a 100 percent.
 

Anti Virus

Internet Security

Total Security
Security
Defends against viruses, ransomware & more

✔

✔

✔

Performance
Protects without slowing you down

✔

✔

✔

Simplicity
Simplifies security to save you time and hassle

✔

✔

✔

PC, Mac & Mobile
Secures your devices – in any combination

✗

✔

✔

Privacy
Helps you keep your private life… private

✗

✔

✔

Money
Protects when you're online banking & shopping – on PC & Mac

✗

✔

✔

Safe Kids
Parental controls & extra features – to protect kids on PC, Mac & mobile

✗

✗

✔

Passwords
Manages & stores passwords – and syncs for access from PC, Mac & mobile

✗

✗

✔

File Protection
Helps secure your precious photos, music & files – on PC

✗

✗

✔