Intego Mac Internet Security uninstall guide
This short user manual will provide you with the information on how to uninstall Intego Mac software from your Mac.
As you probably already know it is extremely important to uninstall unused and unwanted applications from your system, as they use the system resources and take additional space. So if you want to increase your Mac's performance, speed and battery life make sure to correctly uninstall the program.
In addition, if you already have the Intego software installed on your system and plan to reinstall it late, make sure to Deauthorize the program before removing it. In order to do so, launch the VirusBarrier menu in the Many Bar and click on Deauthorize VirusBarrier.
Uninstall Intego Mac
If you want to uninstall the Intego Mac Internet Security correctly, it is not enough to simply drag the icon to Trash. The proper removal of the application requires using the Uninstaller package. The uninstaller is located in the software bundle as .DMG.
Once you launch the disk image file, you will see the option to Uninstall the software. Double click on the Uninstall button.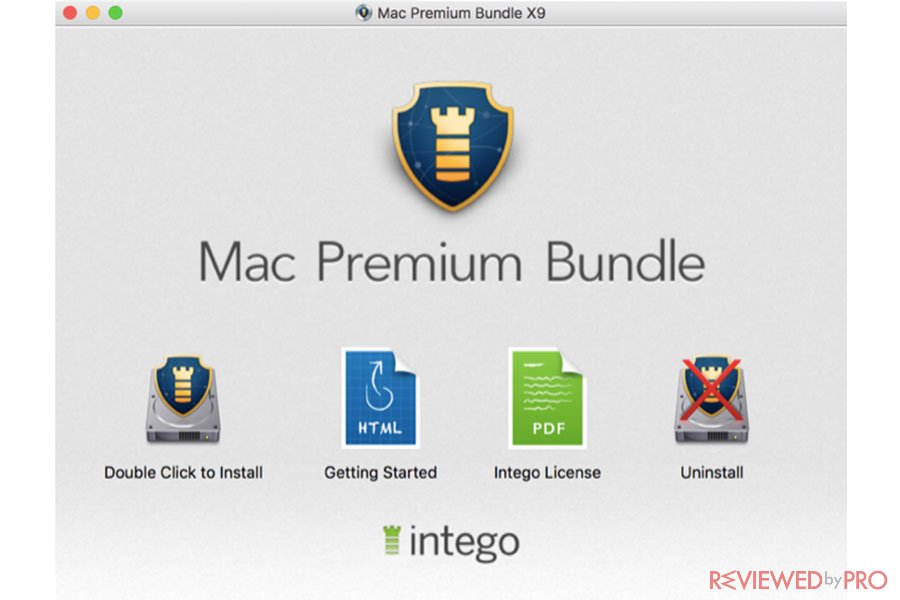 Note: If you have already tried to manually uninstall portions of Intego software, this will lead to a partial uninstall, even if you used Finder or Spotlight search to locate Intego files. In this case, you will need to first reinstall the software before being able to proceed to a clean and complete uninstall.
Install Intego Mac on a new Mac
In order to install the Intego Mac security on a new Mac follow the steps below:
Firstly, deauthorize the software as was mentioned before.

Then, uninstall the application from the old Mac, as seen above, prior to installing again on the new one.

You can also purchase an additional license for your new device.
We hope that this uninstall guide is helpful! If everything is done correctly, Intego Mac Internet Security should be removed from your system successfully.
However, do not forget that once the Internet Security application is removed, your Mac is unprotected and vulnerable to various cyber threats, attacks, and malware. If you want to keep your Mac protected and secured make sure to install updated Intego Mac Internet Security or use a different Mac Security and Antivirus application.
If you are not sure which Internet security software or antivirus system to choose, make sure to check out our security section and choose an application that fits your needs!