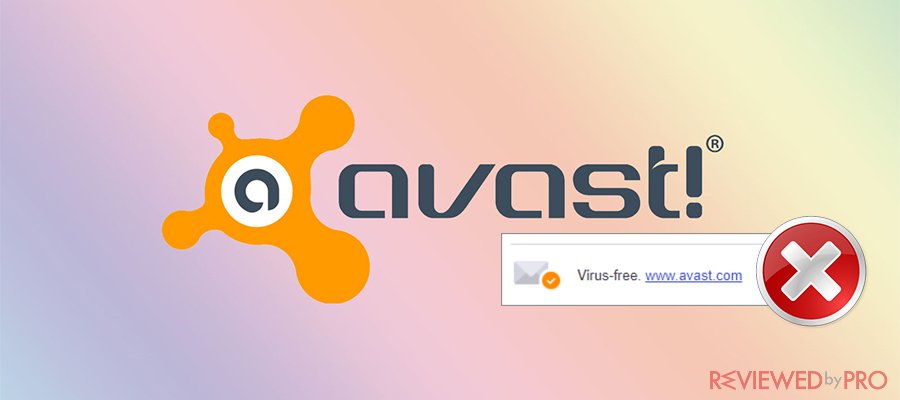 Avast [1] is one of the best Antivirus software on the market, but still, there are some features that are annoying many users. One of them is "Email Signatures". In this short article, you will find out, how to remove it quickly.
If you use an email client (such as Outlook[2] or Mozilla Thunderbird[3]), Avast may include a clean message (previously an email signature) at the bottom of your outgoing emails to let your recipients know that the email has been scanned for malware. This setting is enabled by default.
Step 1. Press menu -> Settings
Step 2. Prottection -> Core Shields
Step 3. Unmark checkbox: Add a signature to the end of sent emails.
Step 4. Finish
Follow those steps and you will get rid off Avast email signature:
Step 1
First of all, you need to open AVAST antivirus software[4] and locate the menu bar, which is situated in the right top corner: Press Menu and Settings.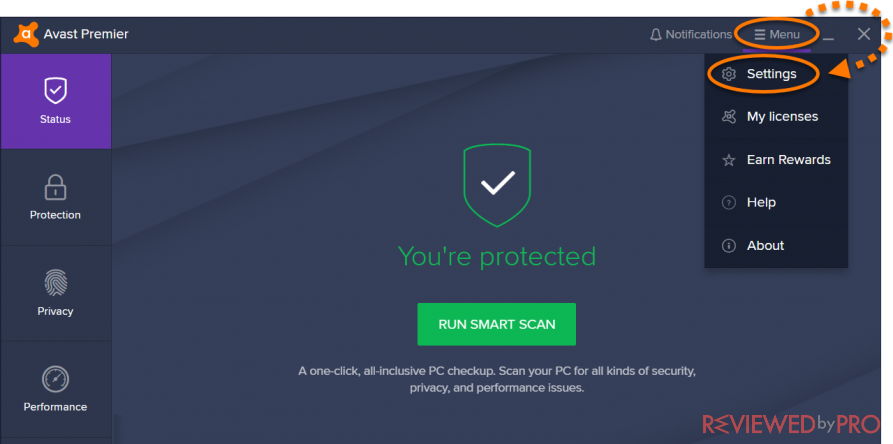 Step 2
After pressing the Settings button, you will get a new menu on the left side of the Avast antivirus software. Find and Press section on the left Protection.
Step 3
After pressing the button Protection, you should get another menu section. Find the section Core shields.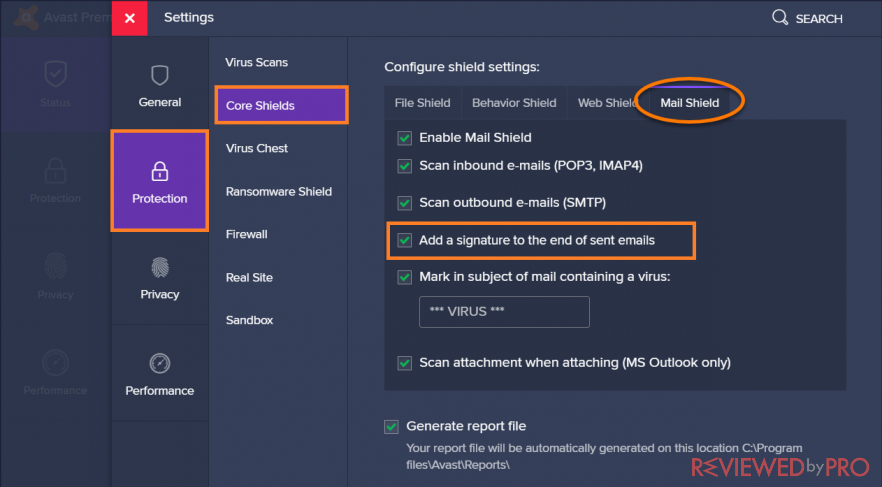 Step 4
In the section Core shields, you should unmark the checkbox.
It is called Add a signature to the end of sent emails.
Your outgoing emails[5] will no longer include a signature from Avast. You can re-enable this setting at any time.
About the author
References