The Federal Trade Commission has announced the upcoming investigation into Facebook's data privacy practices. Facebook has been already struggling with a data privacy scandal which stated that the social network's data is leaked through a third-party application.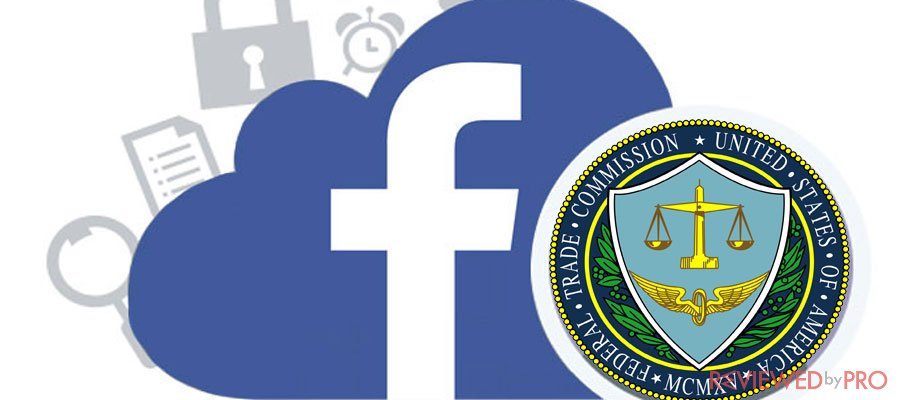 According to acting director of FTC's Bureau of Consumer Protection Top Paul,[1] "Companies who have settled previous FTC actions must also comply with FTC order provisions imposing privacy and data security requirements. Accordingly, the FTC takes very seriously recent press reports raising substantial concerns about the privacy practices of Facebook."
Facebook's spokesman, deputy chief privacy officer at the social network Rob Sherman, noted that Facebook remains to continue protecting users' information and data. 
One part of the upcoming FTC's research might include possible Facebook's violations from a 2011 decree that required the social media platform to receive permission from its users to share their information with third parties. CNBC noted that if Facebook would have found guilty it could face up to $40,000 in fines per violation.[2]
The FTC investigation arises from Facebook's endorsement of the Cambridge Analytica scandal which indicated that a third-party app had shared the data of around 50 million Facebook users to Cambridge Analytica. 
In addition, Facebook fell into controversies that the social network has been logging call and text history of its Android users without their permission or knowledge. Facebook has responded to the reports and indicated that the collected data does not include contents of calls or texts, the data was not sold to third parties, and noted that the function has always been opt-in only. 
Facebook also has faced multiple backlashes, including a number of politicians calling on the social network to enforce privacy policies, as well as public figures and business leaders joining in on a #DeleteFacebook campaign via social media. 
In addition to all of there, some of the reports indicate that security chef at Facebook Alex Stamos is planning to step down for the social media platform in August.
The company has responded to the Cambridge Analytica scandal. Mark Zuckerberg took out the full-page newspaper ads in the New York Times, the Wall Street Journal, and Washington Post in order to demonstrate and pledge its responsibility to end users.[3]
This was a breach of trust and I'm sorry we didn't do more at the time. We're now taking steps to make sure this doesn't happen again. I promise to do better for you.
The Facebook privacy incidents have increased the concerns about how social networks are able to manage its security and privacy practices in order to protect its users' data.[4]
Vice President of Third Party Risk Management at Optiv, James Robinson noted that the Facebook fallout has raised awareness of fundamental data privacy and security issues that need to be better understood. 
We are living in a world powered by platforms, APIs and data, and, as such, third- and fourth-party risk management is of paramount importance," said Robinson. "As enterprises increasingly leverage mobile and social platforms to advance customer relations and business operations, they must adopt a threat management plan to ensure user privacy and data security.
About the author
References