If you have a feeling that your PC is infected with some kind of malware but your security solution does not detect any problem, ESET developed a completely free, one-time scanner.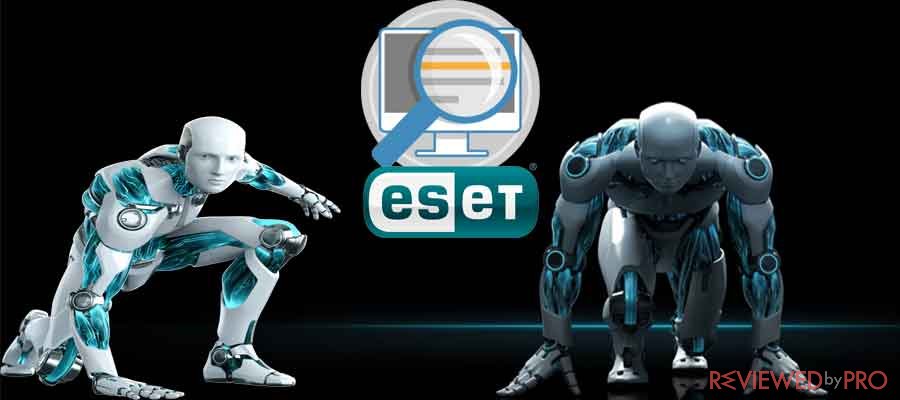 ESET is known for its quality and powerful security software products and services, so if you are looking for effective additional protection, which is also free, check out ESET Online Scanner.[1]
Free one-time Online Virus Scan from ESET
ESET one-time scans apply ESET's proven technology against malware and other cyber threats. This free security tool runs directly from your app, so you are able to remove viruses without installing any antivirus software. 
What does ESET Online Virus Scanner do?
Detects and removes malware
Easy to use single scan
Runs from any browser
Completely Free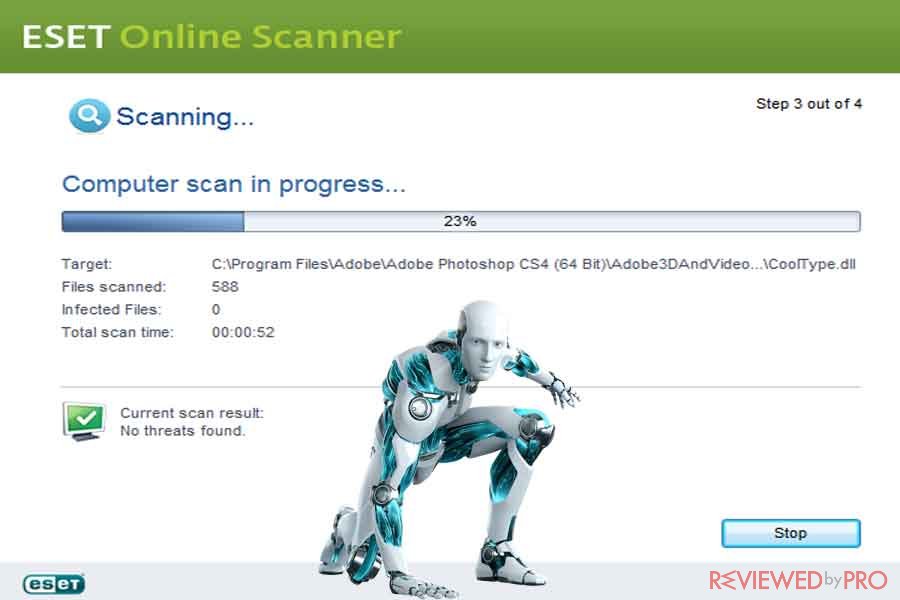 Why ESET Online Scanner?
One-Click Activation
You can scan your PC with one simple click. No need to register any contract form.
Comprehensive Detection
ESET Online Scanner detects both known and unknown viruses, worms, spyware, Trojans and other cyber threats. It also detects fraudulent sites and phishing attempts.
Always up-to-date
Online Scanner applies the most recent threat detections and heuristic detection algorithms that are available at ESET's Threat Lab.
In-depth scanning
ESET Online Scanner also scans archive files in order to detect hidden malware.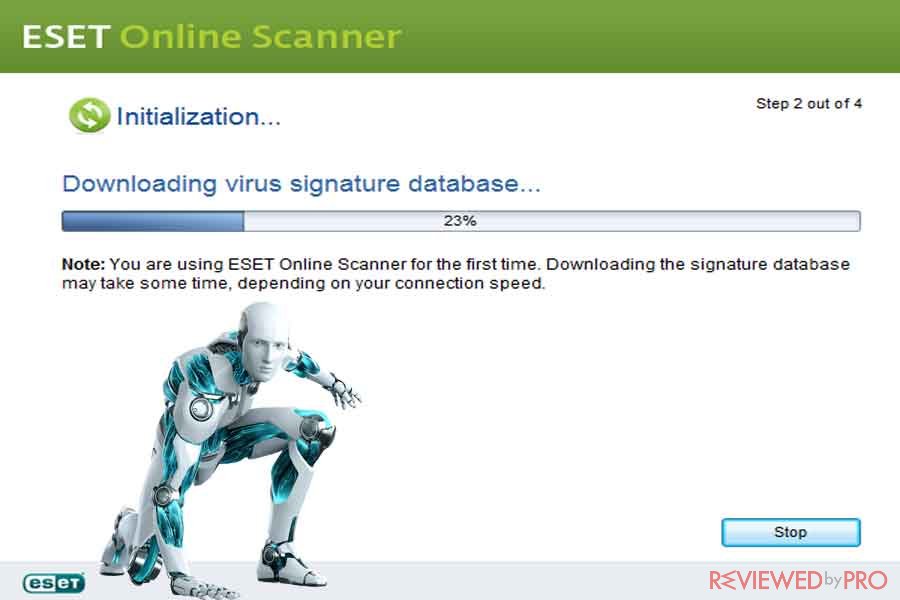 The latest version of ESET Online Scanner
ESET with improved usability;
ESET Online Scanner also scans Autostart locations and Boot sector;
Online Scanner also find and gets rid of malware that resides in the system registry;
ESET offers users to restart and rescan for malicious software that can only be removed with restart;
In order to run a scan, users do not have to sign Administrator account. 
System requirements
In order to run ESET Online Scanner, you need a PC with Microsoft Windows 10, 8.1, 8, 7, Vista, XP, 2003 (both 32 and 64-bit).
ESET Online Scanner works with the most popular browsers including Mozilla Firefox, Opera, Google Chrome and Internet Explorer 6 or later.
About the company ESET
ESET[2] is a security software company which was founded in 1992. The Slovakian-based ESET provides high-quality Internet security and antivirus software or over 25 years now and is known for one of the most effective security products and solutions in the industry. Its packages are well-rated and praised by critics worldwide.
ESET provides a wide range of security products for home users, small offices, medium and large businesses and even enterprises with over 500 devices. ESET offers security software for Microsoft Windows, macOS, and Android devices.
About the author
References