Equifax, one of the three largest consumer credit reporting agencies operating in the United States, published its investigation on a data breach on September 7th, 2017. This hack might have an impact on about 143 million Americans and their privately held information.[1]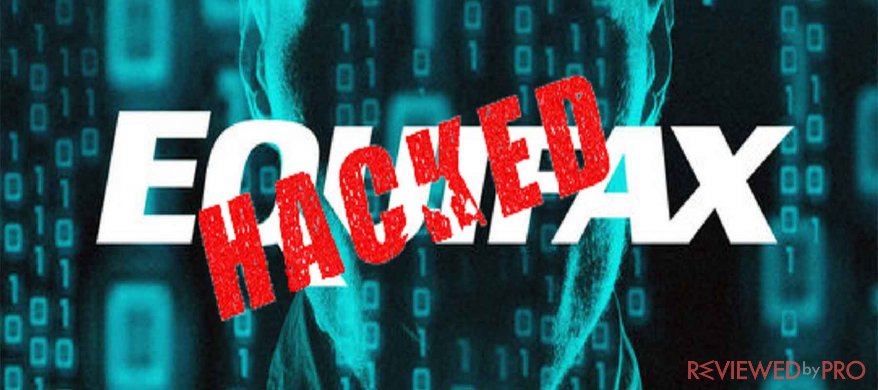 The company has reported that the information about its consumers' names, birth dates, their residence addresses and social security numbers (SSNs) were accessed. In addition, there are also some breach cases of other personally identifiable data, including driver's license numbers and credit card information.[2]
Richard F. Smith, Chairman and Chief Executive Officer of Equifax, expresses his concerns about the data breach:
"This is clearly a disappointing event for our company, and one that strikes at the heart of who we are and what we do. I apologize to consumers and our business customers for the concern and frustration this causes".[3]
F. Smith also discloses that the company seeks to manage and protect the data and is conducting a thorough review of the overall security problems:
"We also are focused on consumer protection and have developed a comprehensive portfolio of services to support all U.S. consumers, regardless of whether they were impacted by this incident".
So, if you are one of the 143 million Equifax consumers and worry about the safety of your personal information, here is the list of what you can do:
Firstly, visit and read the information on the site that is set up by Equifax  or call them at 866-447-7559. In addition, the company will notice its customers about their personal data breach. So, if your personally identifiable data and credit card numbers were accessed, you will receive the letter to your mail from Equifax.
The company also offers its monitoring services for its customers. However, beware about the terms and conditions of use.
According to the Tim Hillard on Twitter, accepting the terms and signing up means that you agree to bind arbitration for their error.
Eric Schneiderman contacted Equifax about its policy on arbitration:
"The arbitration clause and class action waiver included in the TrustedID Premier Terms of Use applies to the free credit file monitoring and identity theft protection products, and not the cybersecurity incident", reported Equifax.
Well, these things may take some time. If you don't want to wait, make sure to monitor your information online and offline by:
Keeping an eye on your bank accounts. Even though it seems pretty clear, you should often check your banking and credit card accounts. Make sure that there are no transactions that you are not familiar with and if you recognize one, contact your bank as soon as possible.[4]
Setting up SMS alerts. Enabling SMS alerts is a great solution for those, who want to be aware of the transactions at the time when they are made. Make sure you are up to the minute with your banking, and if you cannot recognize any of the transactions, immediately contact your bank.
Signing up for an identity theft monitoring service. These types of services could be helpful if your personal information has been accessed or if you are afraid that it may have been. Identity theft monitoring services are useful to secure personal online and offline information.  Check it out and you will find thousands of identity theft monitoring service offerings.
Being vigilant online. When it comes to the personal information access, make sure that every single email, social media post or even SMS is from a verified sender. Scammers are looking to use any personal information for their benefits, so you have to be careful and protect your data. Do not forget to keep an eye out for phishing[5] emails!  
About the author
References