If you are interested in cyber security and privacy, you have most likely heard about VPNs (Virtual Private Networks). These tools are almost as useful as anti-malware software if you want to protect your private information. However, not all people know how to properly choose and use such an application. It is easy to get lost among tens or even hundreds of different VPNs, each claiming to be the best. So, how can you choose the best Virtual Private Network as quickly as possible?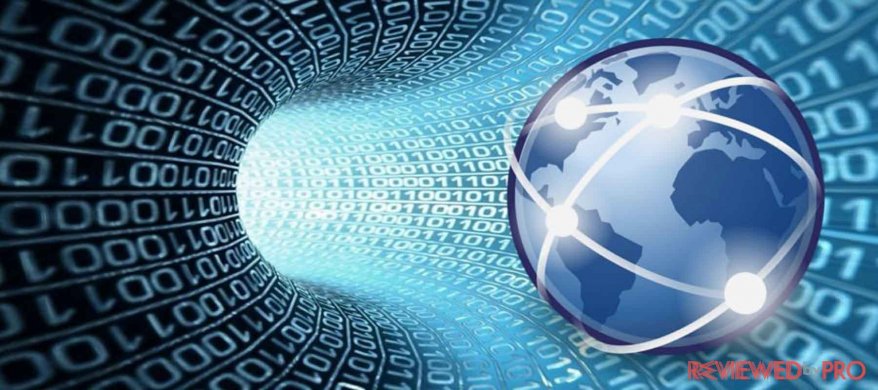 Firstly, let's take a look at the uses of a VPN, as they can help you determine what kind of application you need.
VPNs and public WiFi
You may know that it is not very safe to use public WiFi because hackers (or the owner of the WiFi) can easily access your browsing history, passwords, and other private information that you might want to keep secret. Anything can happen even at your favorite coffeehouse. In this case, what you need is a basic VPN that would encrypt your browsing data, not letting anyone see it. You can even try some less expensive or free alternatives if your needs are quite low.
Geographical restrictions
One of the most widespread VPN uses is visiting websites that can't be accessed from your geographical location. Some countries are notorious for blocking tons of useful websites like Youtube or Facebook (for example, China). In this case, you need to research, in which countries the VPN's servers are based. If you want to access Netflix, for instance, you need to find a US-based server. Also, find out if the VPN of your choice supports Netflix at all – some VPNs have trouble with this website as Netflix tries constantly blocking VPN access.
When accessing banned web pages, keep an eye on the server location too. Avoid using servers that are very close to your country politically or geographically, even if the pages are not blocked in said countries. This will make your browsing safer. The best way is choosing a server located as far from your country as possible. In this case, review the list of the servers the VPN provider offers.
VPNs and torrenting
You need a really high level of privacy when torrenting, a.k.a. using P2P websites. What you need to do is find out whether the VPN provider keeps logs or not. Usually, keeping logs is almost impossible, especially to a large VPN with hundreds of servers and tons of users. However, some smaller VPNs might save logs for a short amount of time.
The bandwidth
Another thing to consider is the bandwidth. It is important not to have any limits regarding it because otherwise you would have to face download restrictions. Luckily, most VPN have unlimited bandwidth.
The protocols used by the VPN
The protocol that your Virtual Private Network uses is one of the more important things to consider. The main protocol types that are used the most are as follows: PPTP, L2TP/IPsec, and OpenVPN.
PPTP uses 128-bit encryption, making it the most vulnerable. However, if your goal is to simply browse using public WiFi, it can be enough. Its main perk is that it allows the fastest Internet speed possible with a VPN. As VPNs slow down your connection because of the need to encrypt the information, you will notice that your connection is not the same as before. PPTP can solve this problem if it meets your needs.
L2TP/IPsec has 256-bit encryption. It is the highest encryption available and, as a result, your connection speed will decrease. It is recommended if you need a high level of security and your device is not compatible with OpenVPN.
The OpenVPN protocol is considered to be the best choice. It has 160-bit and 256-bit encryption, and offers faster speeds than L2TP/IPsec. So, at the same time, it does not diminish the speed too much and makes your browsing extremely secure, to the contrary to PPTP.
Take a look at the extra features
The extra features of a VPN are also worth your attention. A very important one is called a Kill Switch. When activated, it will automatically disconnect you from the Internet if your VPN accidentally gets disconnected. In this way, your traffic will not become immediately exposed in case of malfunction.
Some VPNs have an integrated adblock, which can be useful if you want to protect yourself from nasty ads.
The number of connections
When you consider the security and privacy issues regarding your VPN, think about the number of connections you need. Do you need a VPN only for yourself and your PC? Or do you also want to protect some more devices, like your smartphone or tablet? You might want to consider protecting your family members too, so take a look at how many connections a VPN provider offers. Some sell only one connection per license; with others, you might get a bargain of five.
The pricing system
Lastly, check out the VPN prices. They may vary a lot based on the type of the subscription. A license for one month is usually the most expensive, and I would recommend it only if you want to try out the service for the first time. For long-term use, consider subscriptions that cover a few months or even years.
You can also find VPNs that offer a lifetime subscription or even a free trial.
For extra privacy, you don't even have to pay by credit card most of the time. Sure, most VPN providers accept your credit card or PayPal, but many of them also don't look down upon cryptocurrency or even gift cards, as strange as it may sound.
Having in mind all of these features, it may be easier for you to choose a VPN. If you want, you can also check out our list of the best VPNs for clarity. Don't forget to also have a reputable anti-malware tool because VPNs don't protect you from viruses.
About the author