The Genesis Toys company launched innovative talking dolls that can eavesdrop on kids and families.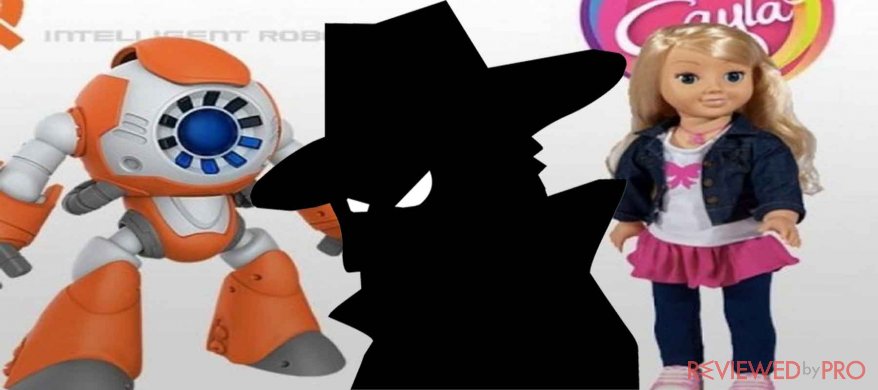 A coalition of international consumer watchdog groups has prepared a complaint that alleges the dolls called My Friend Cayla and i-Que Intelligent Robot may record consumers' personal information without their knowledge or consent. The complaint was sent to Federal Trade Commission with the indication that the dolls are potentially breaking the laws that are responsible for children's privacy.[1]
The dolls apply speech-recognition software in order to have conversations with children. Using this technology, the recorded data is sent to a different company called Nuance Communications, which makes the dolls' software and saves the information and recordings for future use. The complaint also notes that Nuance Communications has signed contracts with law enforcement agencies and military.
The dolls are widely available at online and offline retailers, including Walmart, Toys 'R' Us and Amazon.
The toys include a Bluetooth microphone, a speaker and accompanying mobile applications. These toys' apps also ask for permission to access device's hardware, microphone, Wi-Fi connections, microphone and more. However, the manufacturers do not provide an explanation why.
One of the dolls, Cayla app, consists of the Child's information section, that note their names, parent's names, school names, address, favorite foods, princesses and TV shows. However, the doll's privacy policy does not mention speech data nor provide a description of the information used by Nuance, Genesis or other companies.
Katie McInnis, a technology policy counsel for Consumers Union explained to the Wall Street Journal:[2]
When a toy collects personal information about a child, families have a right to know, and they need to have meaningful choices to decide how their kids' data is used.
According to the director of the Consumer Privacy Project Claire Gartland, these toys shouldn't be available and should be removed from the marketplaces immediately, "we'd like to see the FTC require them to recall the dolls and stop further sales until they address the concerns we raise" – she told CBS.[3]
In addition, The Huffington Post reached Nuance Communications which indicated that the company always takes data privacy very seriously. The company also commented on the incident:[4]
Our policy is that we don't use or sell voice data for marketing or advertising purposes," Mack wrote. "Upon learning of the consumer advocacy groups' concerns through media, we validated that we have adhered to our policy with respect to the voice data collected through the toys referred to in the complaint.
Meanwhile, the toy provider Genesis Toys did not respond to a request to comment.
About the author
References