Bullguard Antivirus uninstall guide
How to uninstall BullGuard AntiVirus
In this guide, you will learn how to completely remove BullGuard AntiVirus from your computer. Follow this manual step-by-step and you will take only a few minutes to complete it.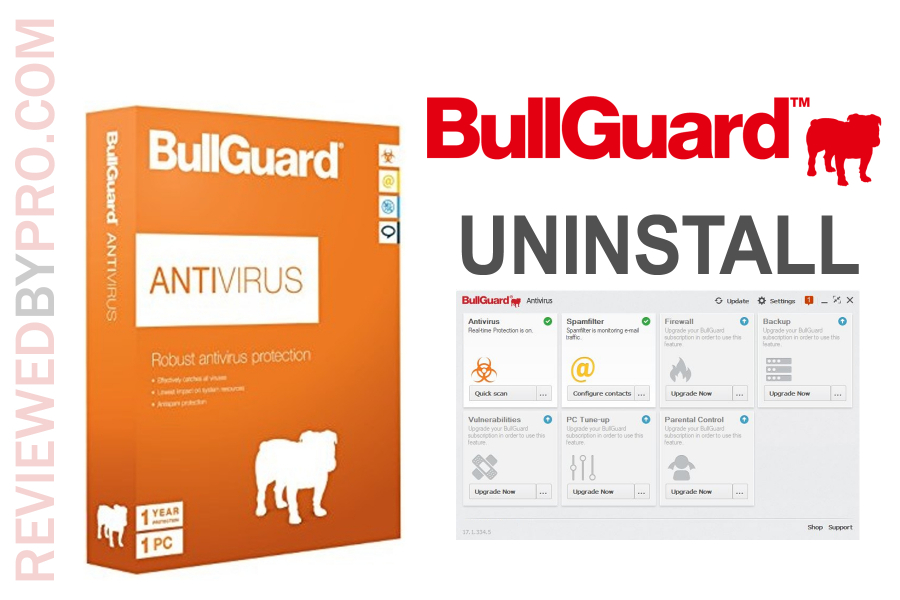 The uninstallation guide was created for Windows 10, but the way to do it is very similar on other Windows versions too.
1. To uninstall BullGuard, click on the Windows icon first, which is located on the bottom left of your screen. This click will open the Windows menu, where you have to click on the icon shaped like a gear.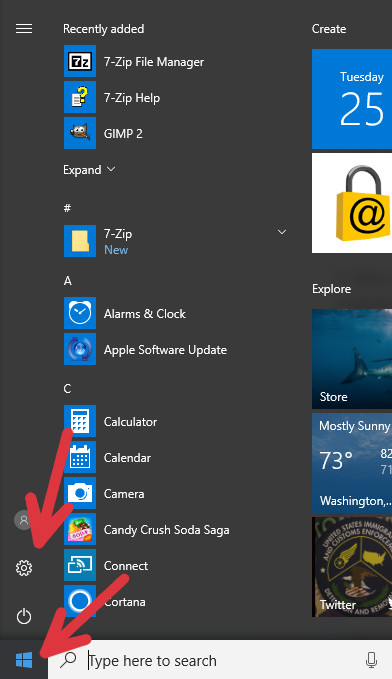 2. You will end up on the Windows Settings menu. There are all of the most important settings in Windows operating system. Click on "Apps" to proceed uninstalling the software.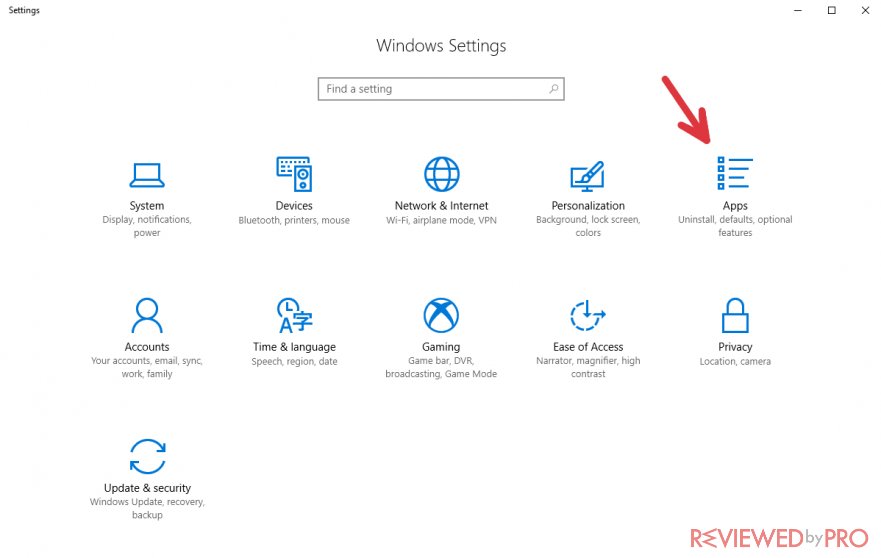 3. Now you can see a list of all the programs that are installed on your computer. Find the search bar.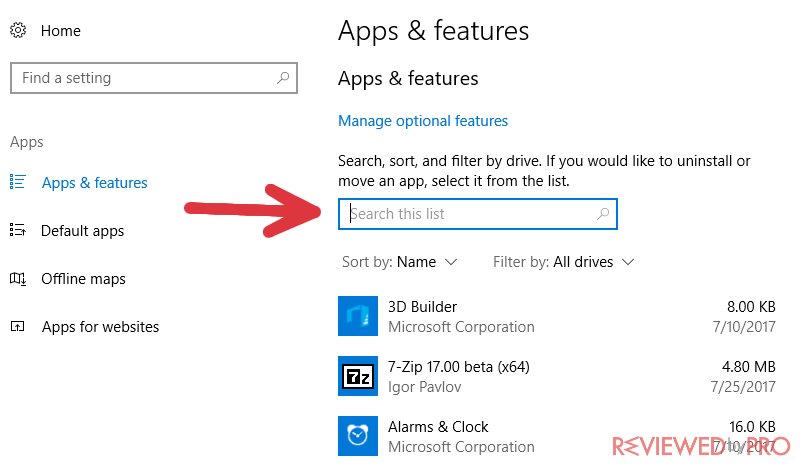 4. Just click on a search bar and type in "Bullguard" – BullGuard AntiVirus should appear on the list. You can see some information about the software next to its name. To continue, click on the program.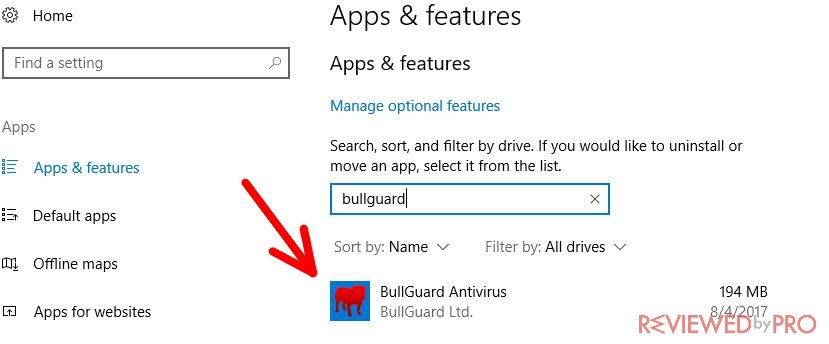 5. There are only two choices after clicking on the program – "Modify" and "Uninstall". You need to click "Uninstall". After doing this, you will get another small window, which says "This app and its related info will be uninstalled". Click "Uninstall" again if you agree and the BullGuard uninstaller will show up.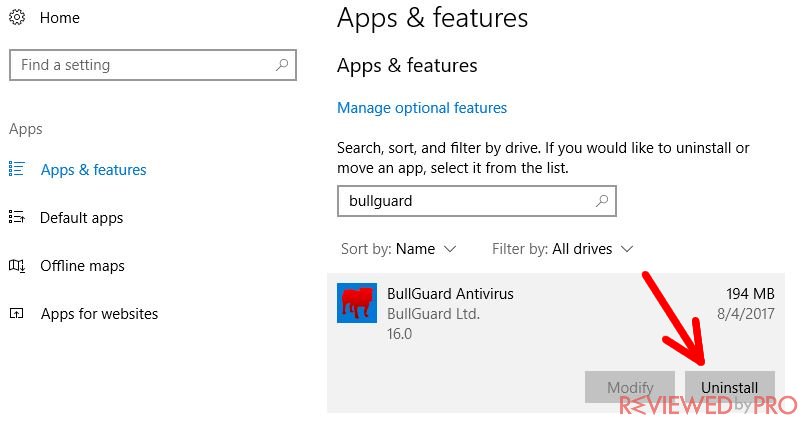 6. This is the Bullguard uninstaller. It is recommended to shut down the application before uninstalling it. When ready, click "Next".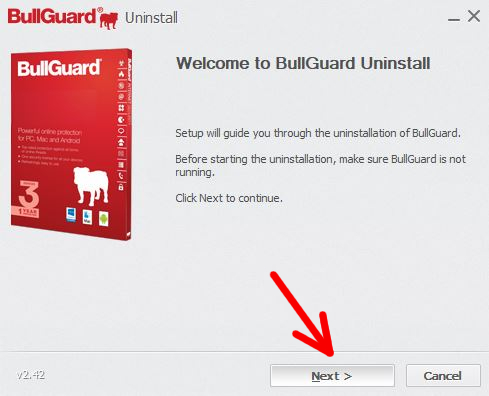 7. You can keep all the BullGuard-related settings. It is recommended to keep them if you are going to install this software again. The uninstallation will begin after you click "Next" again.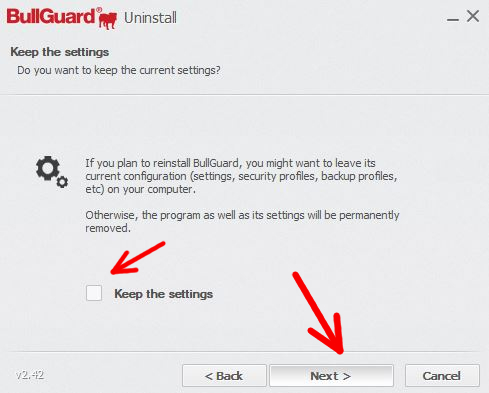 8. As the uninstallation begins, it should not take long and you will have BullGuard AntiVirus uninstalled from your computer only in a matter of seconds.
9. The last step is a computer reboot. In order to completely remove the software, you have to reboot your PC. It is recommended to do it right after the uninstallation, but it is not urgent and you can restart it later if you cannot do it now.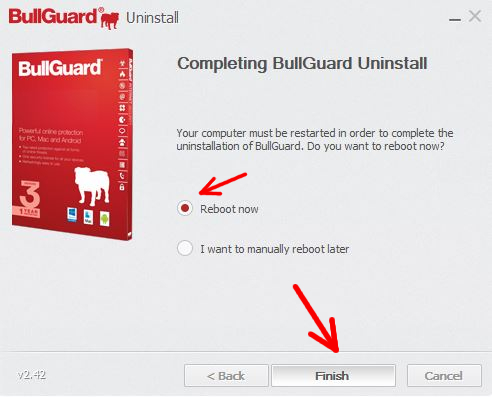 10. Choose "Reboot now" or "I want to manually reboot later" and click "Finish".
Congratulations, you successfully uninstalled Bullguard AntiVirus from your computer!