Amazon recently removed Blu smartphones from its online store because of a potential malware case. Blu disagrees with Amazon's decision and claims that its smartphones do not contain any malware, spyware or any other malicious software and believes that Blu phones will be available on Amazon soon.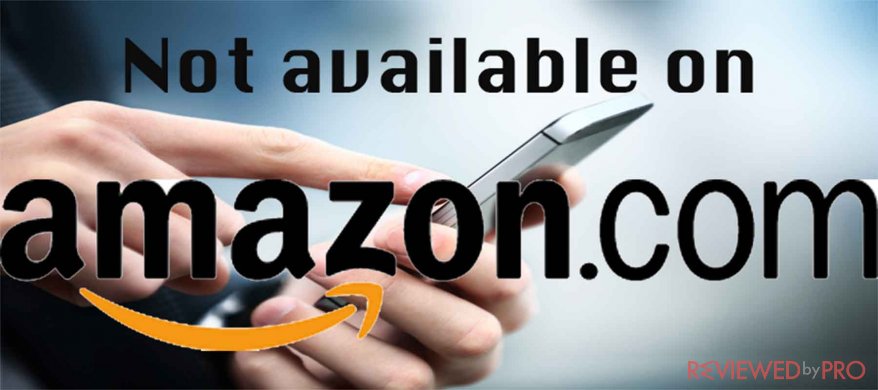 And Blu as right, on August 4th, its products returned to Amazon as Blu tweeted.
So what happened?
The range of economic Android-based Blu smartphones on Amazon online store just got a bit lower.
Because of the spyware concerns, Amazon has temporarily removed Blu budget phones from its store. Blu was also Amazon partner in Prime Exclusive Phones program.
Amazon reported PCmag:[1]
We recently learned of a potential security issue on select Blu phones, some of which are sold on Amazon.com. Because security and privacy of our customers are of the utmost importance, all Blu phone models have been made unavailable for purchase on Amazon.com until the issue is resolved.
A year ago, in December, Amazon had also pulled from shelves entry-level devices by Blu. Once security researchers detected a firmware-updating app called Adups, which has been sending victims' messages to its server in China, Amazon had removed Blu's devices.
In order to bring back smartphones to the market, Blu pushed the update which prevents Adups from transferring information to the home server, made a deal with Kryptowire, got a security firm to monitor and ensure that its smartphones are clean from malware, spyware or any other malicious software. In addition to that, Blu instead of Adups's update utility chose Google.[2]
However, it was reported at Black Hat by Kryptowire that a couple of Blu's devices still contain espionage software developed by Shanghai Adups Technology. One of the infected devices was the best-selling Blu's phone Advance 5.0.
However, Blu does not agree that its devices contain any secret malicious software or spyware. The company reported at Cision PR Newswire[3] that "Blu has several policies in place which takes customer privacy and security very seriously, and confirms that there has been no breach or issue of any kind with any of its devices."
The issue was remedied as soon as possible last year when it was brought up by Kryptowire. According to Blu, since Amazon has known about apps on its smartphones, including Adups they agreed that there is zero percentage of privacy or security threat.
Almost a year later, the devices are still behaving in the same exact way, with standard and basic data collection that pose no security or privacy risk. There has been absolutely no new behavior or change in any of our devices to trigger any concern. We expect Amazon to understand this, and quickly reinstate our devices for sale.
However, according to Kryptoware Adups is still collecting and transferring the information from smartphones to its server in Shanghai. Ryan Johnson, the co-founder and research engineer at Kryptoware announced CBS[4] that, "They replaced them with nicer versions. I have captured the network traffic of them using the command and control channel when they did it."
Meanwhile, Blu denies its phones contain any spyware risk and provides information that some of its phones were still available on Amazon, but couldn't comment on Amazon's selection process.
About the author
References