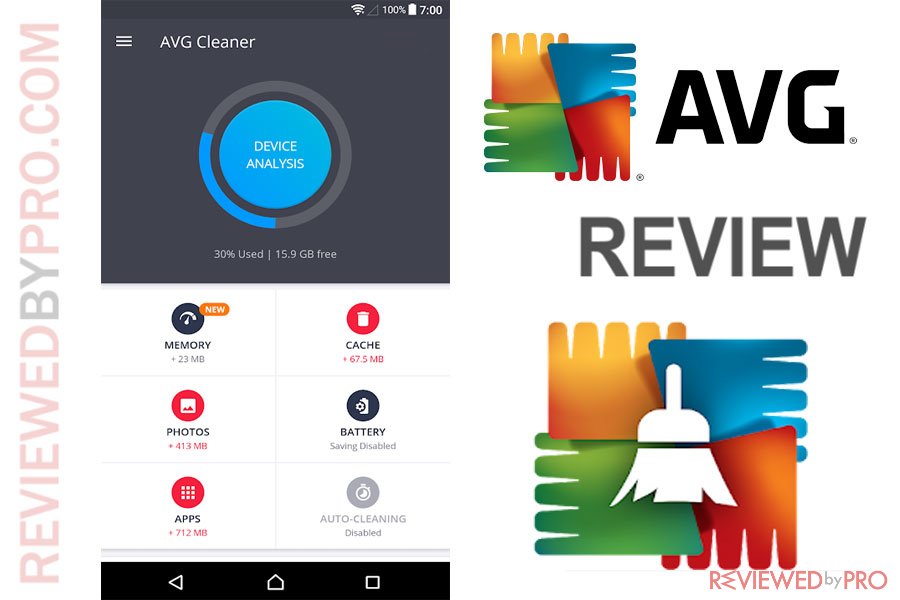 AVG Cleaner Pro APK or Avg Cleaner Pro Android PacKage is created to help users to clean up an Android smartphone, increase space, speed, and battery life.[1]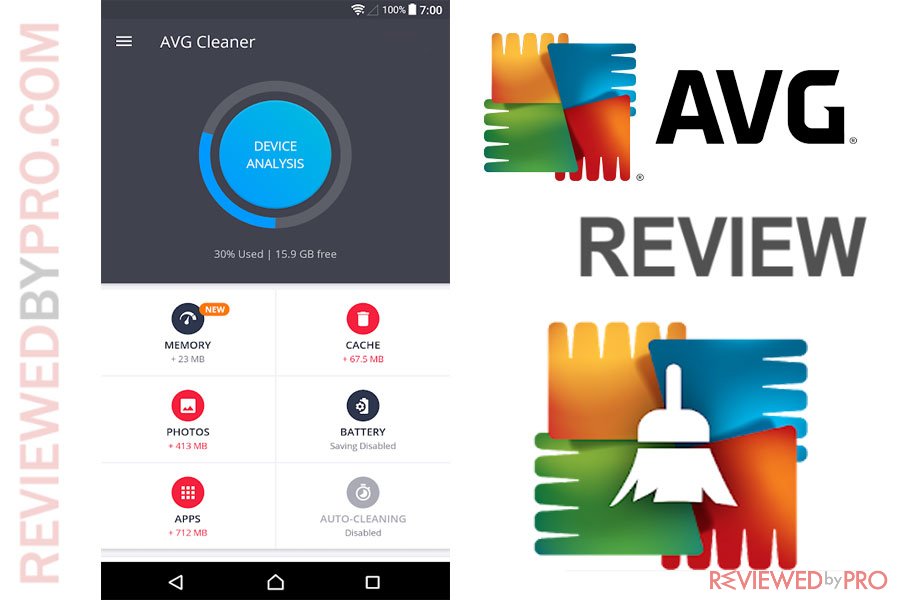 AVG Cleaner Pro APK was developed by AVG Technologies.[2] The company is based in the Czech Republic and the Netherlands. Since 1991 AVG Technologies provides individual consumers and businesses security software and services that they can rely on. Today the company offers one of the widest security products assortment in the market. In 2016 AVG is a subsidiary of Avast Software.[3]
PROS

CONS

VERDICT

Cleaned almost 2MB of junk

Annoying ads in a free version

AVG Cleaner for Android is a great optimization application that can boost the device's performance.

Extended battery life

Can cause some lags due to the number of ads

Effective features

Some negative customer feedback
AVG offers users free and paid security, performance and privacy solutions and services for PC, Mac, and Android devices. ReviewedbyPro provides you with the most popular products developed by AVG Technologies, check it out: AVG Antivirus, AVG Antivirus for Mac, AVG Antivirus for Android. AVG also develops a VPN service AVG Secure VPN.
If you are looking for a VPN service do not forget to check out our Privacy section, as we have reviewed the most popular VPN services in the market. Note, that if you do not want to pay for a VPN service and watch a little overseas television or torrent a couple files anonymously, you can get a free VPN. Here you can find a list of the best rated free VPNs. 
When it comes to products for Android, AVG develops a variety of security, privacy and optimization applications, including AVG Free AntiVirus for Android Security, AVG VPN – Unlimited Secure VPN & Proxy, Tablet AntiVirus Free, AVG Cleaner for Xperia, AntiVirus Pro Android Security, and Tablet AntiVirus Security Pro. All of the products are available at the official Google Play app store.
AVG Cleaner Pro APK is a smart device manager and optimization tool. The application has been installed more than 10 million times and has a rating of 4.4 out of 5 at the official Google Play app store.[4]
AVG Cleaner, just like many other similar applications follows a freemium model. Users can download a feature-limited app for free and purchase a full-featured application. In addition, pro features are included free for 30 days.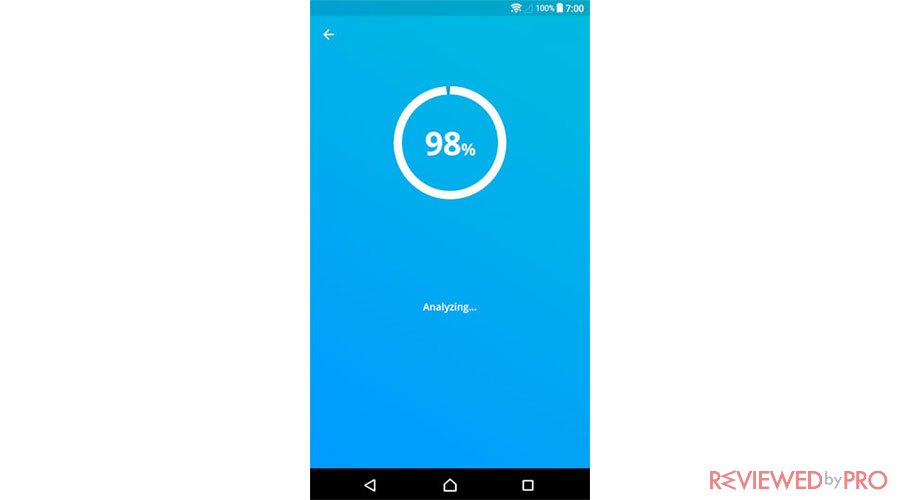 Test results
We have tested the AVG Cleaner Pro APK for about two weeks on our Samsung Galaxy. AVG Cleaner supports Android 4.1 and later versions. The size of the installer is only 23 M, so the download and setup are quick and easy.
Features
AVG Cleaner for Android includes top features including:
App Remover

App Analyzer

Photo Analyzer

App hibernation

Battery Profiles & Optimization
The features work just fine, lets' take a closer look in what AVG Cleaner Pro APK offers.
AVG Cleaner claims to automatically find bad quality and similar photos. AVG Cleaner allows users to detect blurry, poorly lit, or nearly identical photos. The application allows users to delete as many pictures as they want in order to tidy up and save space. In addition, if AVG Cleaner is not sure about some of the photos on the device, the software will notify users and ask them if they want to review them. AVG Cleaner is constantly learning, so the scans will be more effective in the future. The feature works just great and helps to save space on the smartphone and boost its performance.
In addition, AVG Cleaner helps users to free up space for more applications and media. AVG Cleaner removes hidden clutter, apps that you don't use, calling history, largest files, and more in order to free up space for even more applications, music, and more.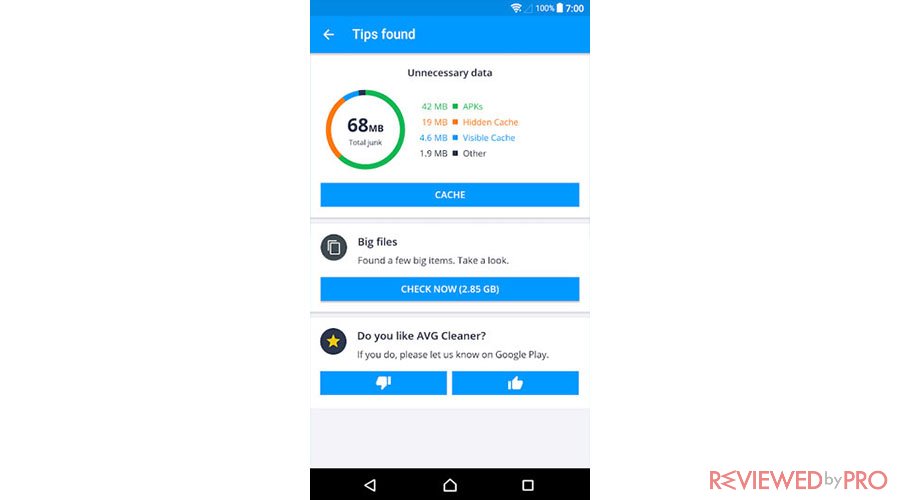 What is more, AVG Cleaner enables users to increase the battery life by turning off the device's battery-hungry features with a single tap. In addition, the PRO version will switch on or off settings as required automatically.
Finally, AVG Cleaner also enables users to quickly see all of the out-of-control applications, so they will be informed about apps that are draining the battery, storage, and mobile data the most. Further, users can decide what apps are worth keeping.
The features work just great and we have noticed that our test device works quicker and smoother.
User interface
AVG Cleaner for Android has a very intuitive design so users can process cleaning quickly. By clicking the "Analyze" button you will be provided with simple, one-page summary of hidden junk, including bad pictures, battery-sapping apps, and more.
AVG Cleaner offers you to turn on Auto Clean Reminders, and automatically find the clutter for users and let them use the software from a simple reminder in the notification panel of your Android device.
However, we did not like a huge amount of ads in the free version of the product.
Other AVG products:
The final verdict
The application really works and we managed to remove almost 2MB of junk. In addition, the battery saver increases battery life and app analyzer is super informative and useful. However, the number of ads can get really annoying, sometimes they can even cause crashes and other interruptions.
About the author
References